Allô, allô, Bonjour!


This issue of Slurp is all about Mindfulness. In this freezing cold weather you're pretty much forced to 'enter into a gentle relationship with whatever presents itself in the current moment'. You have no other option. Advantage: by consciously attending to yourself, your loved ones and everything around you, you can achieve the inner calm you need to enjoy life to the fullest. In our case that means fully enjoying all those incomprehensibilities that this beautiful country keeps flooding us with.

Allez, on y va!




Retweet this Slurp

:
Tweet
---
Mindfulness

Mindfulness can be described as 'being consciously present in the moment'.

The opposite of mindfulness, mindlessness, or emptyheadedness, means not paying attention, not being aware; you're doing one thing but your thoughts are elsewhere. The moment passes and you hardly noticed it. This applies to anything; a relationship, a meal, or, one of the more atrocious examples: a beautiful bottle of wine. Mindlessness in the latter case is a minor disaster and a major loss: you drank the wine but you didn't taste her.

The opposite of mindlessness is mindfulness or "Slurping". To Slurp is not to worry about what's to come, but living in the now. So not thinking about 'later on I HAVE TO...' but just 'Right now I AM…'

Even if you're just eating a grape or drinking a perfectly ordinary plonk.
Eat or drink with your full attention. Taste with you nose, mouth, lips, eyes and ears. Hands and feet. You often hear people say; 'live each day as if it were your last'. I'd say it would be better to look around you with fresh eyes and live every day as if it were your first. Slurp! It keeps you young and gives you inner peace. That's why slurping is even covered by some of the better health insurance companies.
Living in the Now!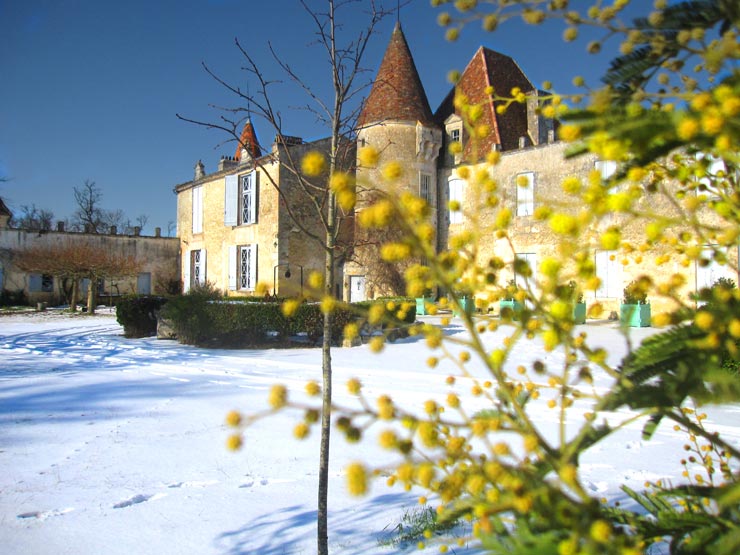 The Mimosa decides her own Now. Despite the winter and all its accompanying adversity she is blooming wildly. Feel free to follow her example.
An exercise in enjoying the Now

| | | |
| --- | --- | --- |
| The wild boar in the castle grounds are rummaging around looking for food in the spot where just last summer the Dutch grape pickers' tents were pitched. The boar don't give a shit about anything and live so much in the Now that we quickly threw them some leftover croissants. | | The badger doesn't bother anyone. Not aware of any Now whatsoever he's snugly rolled up in his sett and might mosey out again in a month or so to check if the Now has been replaced by the Later yet. |
Cliquez ici for a nature movie



(Cliquez on the picture below)
Snow is rare here in the Sud-Ouest. Salt trucks and snow scrapers are unfamiliar here. It's touching to see how life here grinds to a screeching halt after even the most modest of snowfall. Philippe and Régis have left their voitures and have come to the castle on foot. However: because of the snow they can't do any work.
Régis' brûleur, a homemade contraption used for burning grapevine trimmings, sits frozen solid among the vines, its Slurp ration unused at the handle. There's nothing for it, we'll have to go indoors, into the cellar. To do what?
| | | |
| --- | --- | --- |
| To suffer. Because last year we decided we just had to make a top class cuvée. Merlot grapes of the highest quality, handpicked, stems removed by hand as well and immediately barrelled in the best barriques of new French oak. | | This resulted in a kind of uber-wine of which we could just make 3000 bottles, hence we called her 'Troismille'. |
| | | |
| --- | --- | --- |
| And how thrilled we were. Troismille went in to a special bottle for which we had a printing jeweller make an 18-carat gold emblem. And such a precious bottle of course has to be put in a special gold box. | | And so it came about that we found ourselves in that freezing cold bastardly cellar folding 3000 of those impossible boxes. This made it quite a challenge to keep enjoying the Now; because right Now we preferred to be in the Later on, with a nice glass of wine. |
Cliquez ici to watch a movie NOW



(Cliquez on the picture below)
The next day began to unfold in a more agreeable fashion. We set a log on fire and in the glowing warmth of the crackling fire the lady of the castle set out on preparing an apple pie. So far everything seemed pleasant.
It wasn't to last. Just as we were about to sit down to a contented lunch we were alarmed: DHL has arrived to collect a load of Château La Tulipe. Good news if it weren't for the fact that our driveway had changed into a skiing slope coded double black diamond.
The twenty-two ton truck on its frivolous summer tires didn't stand a chance. At the first bend the driver lost control over the steering wheel and the truck plunged itself purposefully into the neighbours' hedge.
The rest of the afternoon was spent digging out the truck and its trailer at a temperature of ten degrees below freezing. Again, an interesting exercise in enjoying the Now.
---
Living in the Later


| | | |
| --- | --- | --- |
| Because we have just about had enough of all the snow we would like to replace the Now with the Later, where we find ourselves again in the warm embrace of the Atlantic coast. | | At the edge of the Bassin d'Arcachon, a good hour away from the French capital of wine, you'll find the most beautiful, cleanest and emptiest beaches of the country. |
| | | |
| --- | --- | --- |
| In the sleepy coastal town of Cap Ferret you can eat ocean fresh oysters, drink wine, do beachy things or look at boats. | | Before you reach Cap Ferret however, there is a secret oyster-fishing village that nobody knows about. It can only be reached by a single well hidden road. But beware, better not to find that road because as soon as you have found it you will be lost… |
You enter a hamlet made up of little wooden fisherman's cabins so incredibly cute that you are instantly compelled to give up everything you own to spend the rest of your life there.
You roam through narrow alleyways teeming with sumptuous summer blooms and suddenly find yourself blinking against the sunlight on the sleepy village square where a fountain trickles and where the jeu-de-boules balls throw up little clouds of dust in the après-midi.
Fortunately you don't have to burn all your bridges to stay here, because you are about to have a heartwarming encounter with Hotel de la Plage. Dreamily waiting in the sun. Built with local pinewood from the surrounding forests of Les Landes. Nothing much happens here, but that's fine with us.
| | | |
| --- | --- | --- |
| An old wooden staircase, fine grains of sand between the boards, leads you to your room. | | The door is open, but can be locked. With a key rather than a plastic card. |
You enter a room as if out of a dollhouse, without any extravagance, unless you include the porthole in the bedside locker. The facilities are Spartan. The water in the shower, incidentally located in the corridor, runs for what feels like twenty minutes before it warms up. Walls and doors are made of wood, nobody has thought of insulating the place. Consequently one can pass the sleepless hours of the night with musings such as: 'What the hell is happening in the room above us? Are they having a horse and plough competition? Are they testing a bowling alley? Is a blacksmithing apprentice learning the craft?'
Having barely slept at all you find yourself the next morning stirring your grand crème with a face like a Shar-Pei. But, who cares, it's worth it. The neighbouring restaurant serve six different types of oysters and from the outdoor terrace you walk straight into the sea.
| | | |
| --- | --- | --- |
| Or you can cycle. | | Or hitch a ride with an oyster fisherman. |
In the evening, enjoy a bowl of hand-picked mussels and linger over the tail end of a bottle of wine until lights-out.
We have chambre 2, with 2 lits, have fortunately not been found to be 'Homologué' and for an imp-like price you've had an unforgettable experience.
L'Hôtel de la Plage
L'Herbe Le Canon, 33950 Lège-Cap-Ferret
Téléphone 05 56 60 50 15
Restaurant
de 12h00 à 15h00 et de 19h00 à 23h00
Petit déjeuner de 8h30 à 11h30
Limonade et gouter de 13h00 à 19h00
---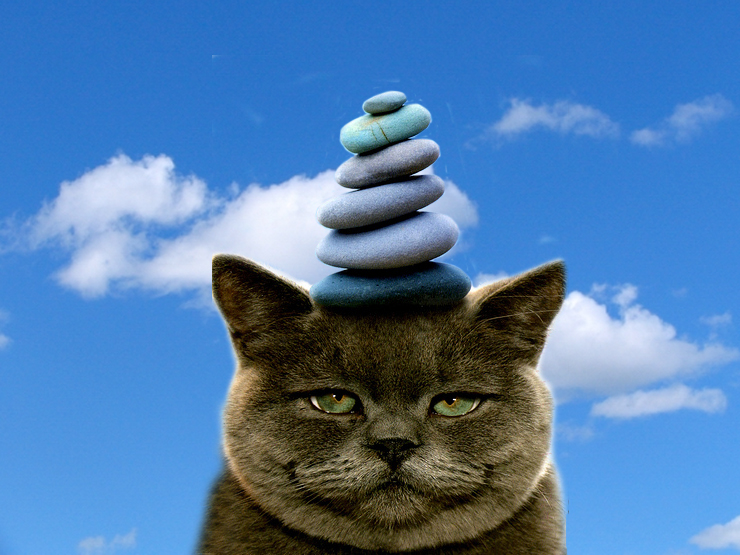 Castle cat Bébert is not much use anymore. The mice walk all over him since he went on a crash course in mindfulness.
---
| | | |
| --- | --- | --- |
| | Share this Slurp! on Facebook | |
---
Allez, wholehearted Santé et à la prochaine!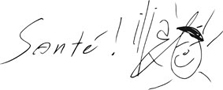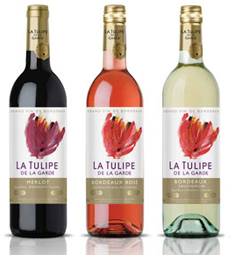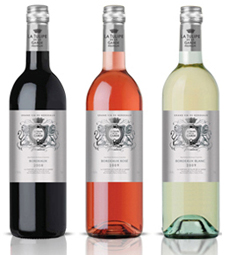 Restaurant-owners, cliquez ici for La Tulipe Premium

---
| | | | |
| --- | --- | --- | --- |
| | | | SlurpShop |